The intelligent water recycling system
Fontis
Units available with 3,000 l/h to 40,000 l/h capacity
Drink water is too valuable to be used for washing vehicles. Which is why it makes most sense to recirculate water used for washing vehicles. Increasing fresh water supply and drainage costs are pushing car wash operators to seek a solution to these environmental and financial dilemmas.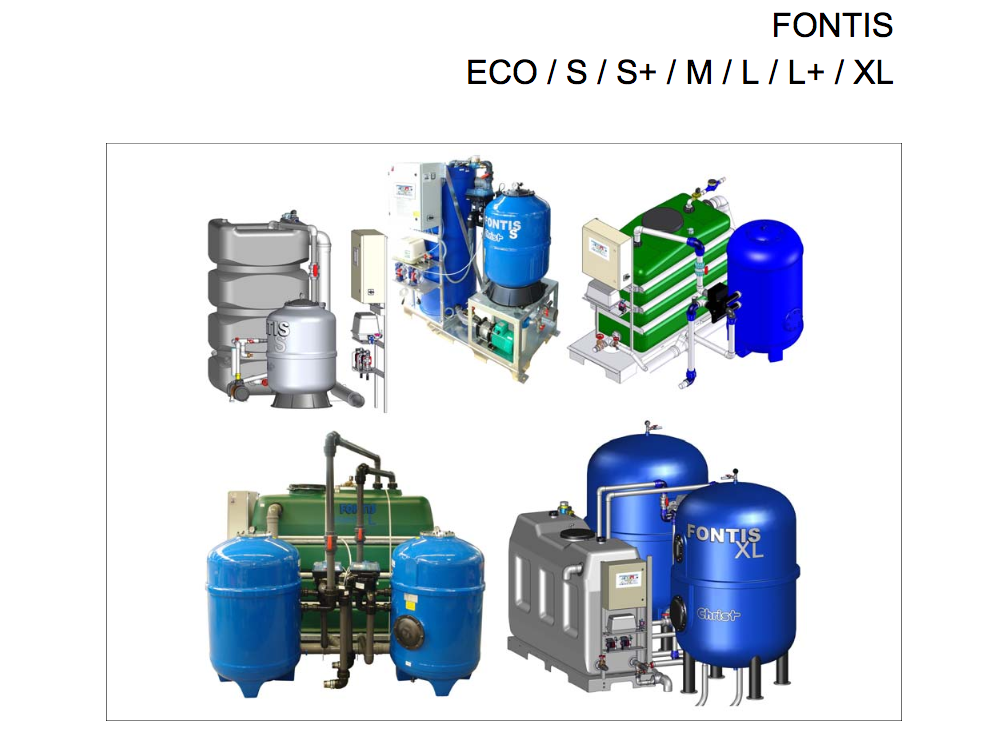 Biological pre-treatment
The previously cleaned water in the sludge trap is aerated in the drainage tank with the membrane aerator and the polluted particles are biologically (aerobically) broken down by existing microorganisms. The biological process is supported through a time controlled circulation of polluted water through the drainage tank and sludge trap.
Polluted water filtering and recycled water storage
The submersible pump forces level-controlled the pre-cleaned polluted water over the quartz-gravel filter into the recycled water storage tank. The quartz-gravel filter is passed through from the top to the bottom, so that the dirt particles can be deposited on the filter gravel. In this way, only filtered recycling water flows in the recycled water tank.