MAGNUM and TAURUS Brush Truck & Bus Wash Units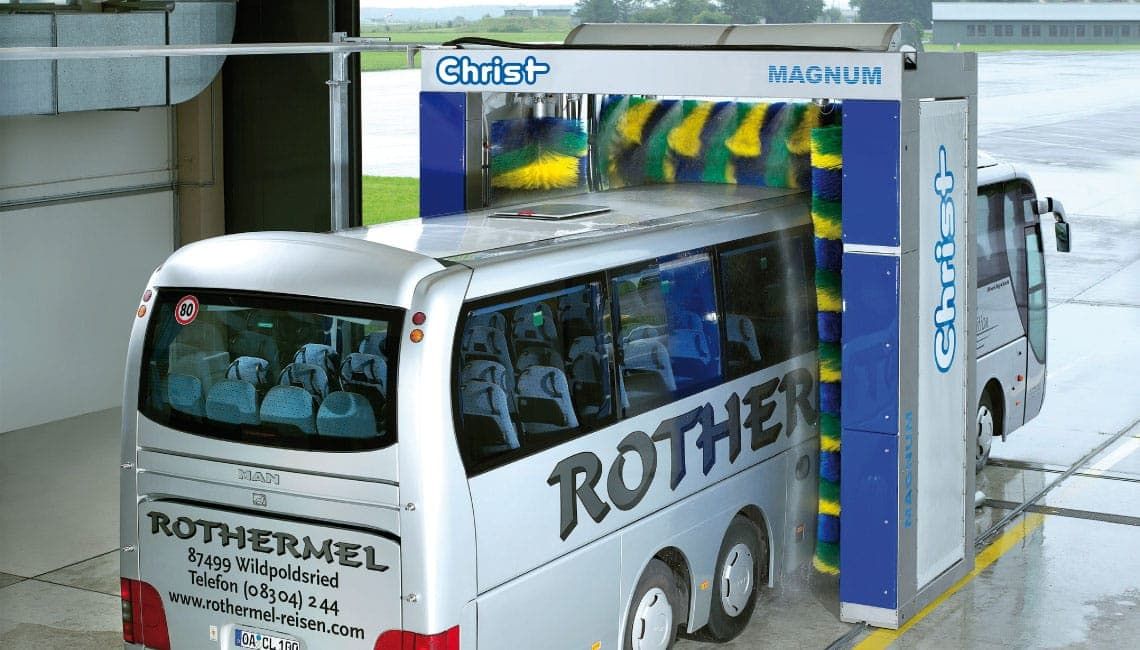 Just the right solution for every fleet!
The self-propelled, fully automatic truck & bus wash unit MAGNUM is designed for maximum longevity with its robust, completely galvanized steel portal. The wash cylinders are electronically controlled so that the applied brush pressure is regulated for a contour-following, gentle and most effective vehicle wash. The unit model MAGNUM was especially conceived for Bus and public transport operations.
Secure contour-following washing through electronic control
The Truck & Bus Wash Unit MAGNUM is predestined for outdoor installation. Logically constructed machine components and the worldwide thousandfold tried & true drive units from Christ AG contribute largely to this machine´s unbeaten reliability and longevity at minimized operational costs.
Centre-cross over wash eliminates all wash shadows.
An additional centre cross-over wash performed by the side brushes is carried out in a separate procedure on the front and rear during which all wash shadows are removed.
Fully automatic bus-mirror wash program with centre cross-over wash
The side cylinders wash between the protruding bus mirrors and move around them by switching over to the side surface wash (mirror damage is avoided) during the front wash.
Frequency controlled moving gear motors guarantee jerk-free and therefore low-wear start-up and moving of the Truck and Bus Wash Unit at shortest possible wash times.
HP-Wash Devices
JETSTREAM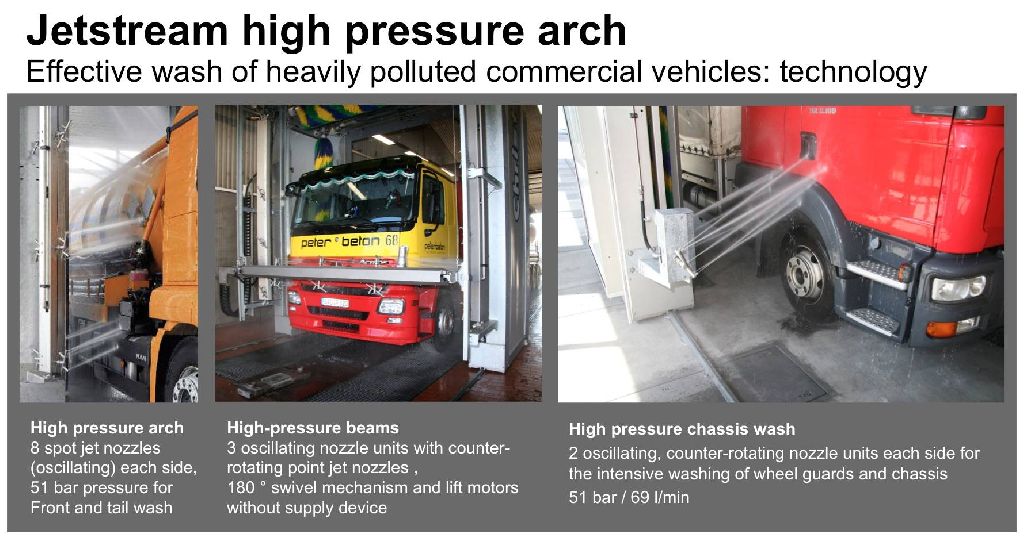 The perfect complement for every wash unit, for washing vehicles with special forms such as silo vehicles and other special-purpose vehicles. The high-pressure arch JETSTREAM is also designed for pre-cleaning heavily soiled vehicles, e.g. construction site and waste disposal vehicles. Four electric-motor oscillating high-pressure jet devices powerfully spray vehicles during the wash sequence.  Each side of the wash unit is equipped with high-pressure point-of-spray jets spraying in opposite directions. The front- and rear wash is carried out by an integrated pivoting device for the high-pressure jet devices. Manual pre-cleaning work carried out by the pre-wash personnel is considerably reduced with the JETSTREAM. The high-pressure pre-wash with JETSTREAM as an additional wash program can be directly advertised and sold in truck commercial wash centers, in order to increase wash numbers and the average wash price.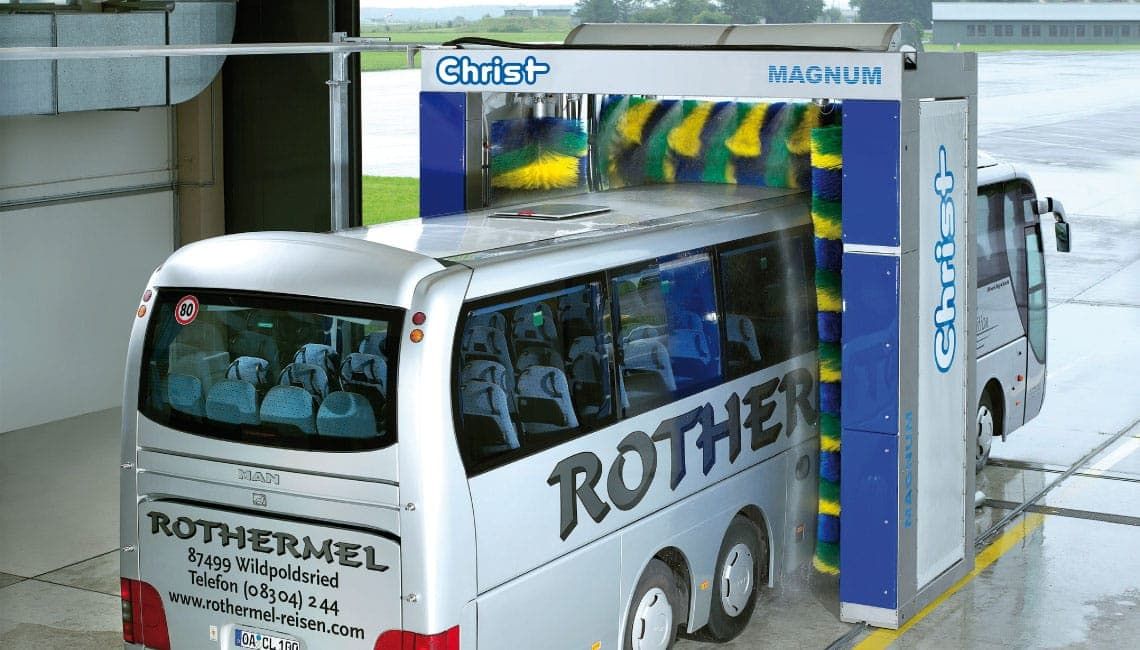 Magnum Bus and Truck Wash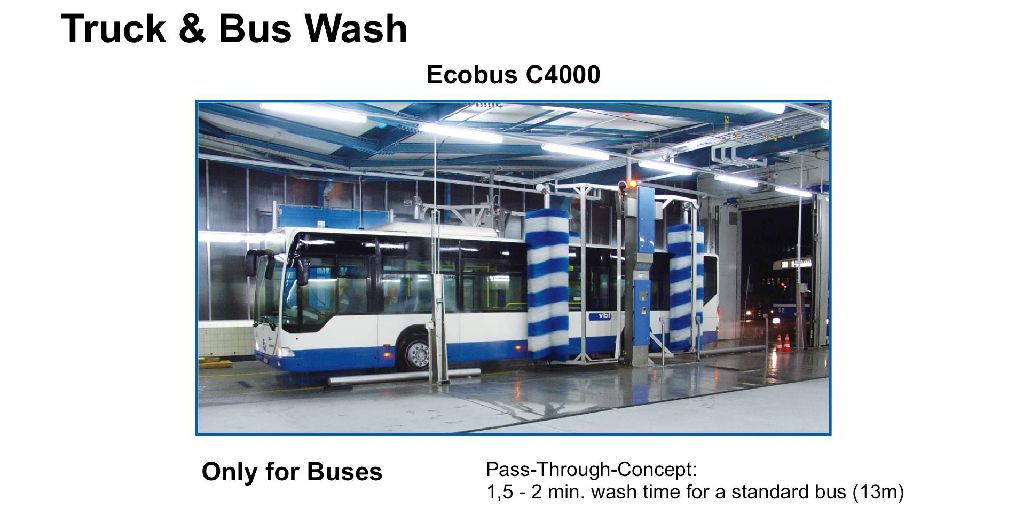 Ecobus Drive Through Bus wash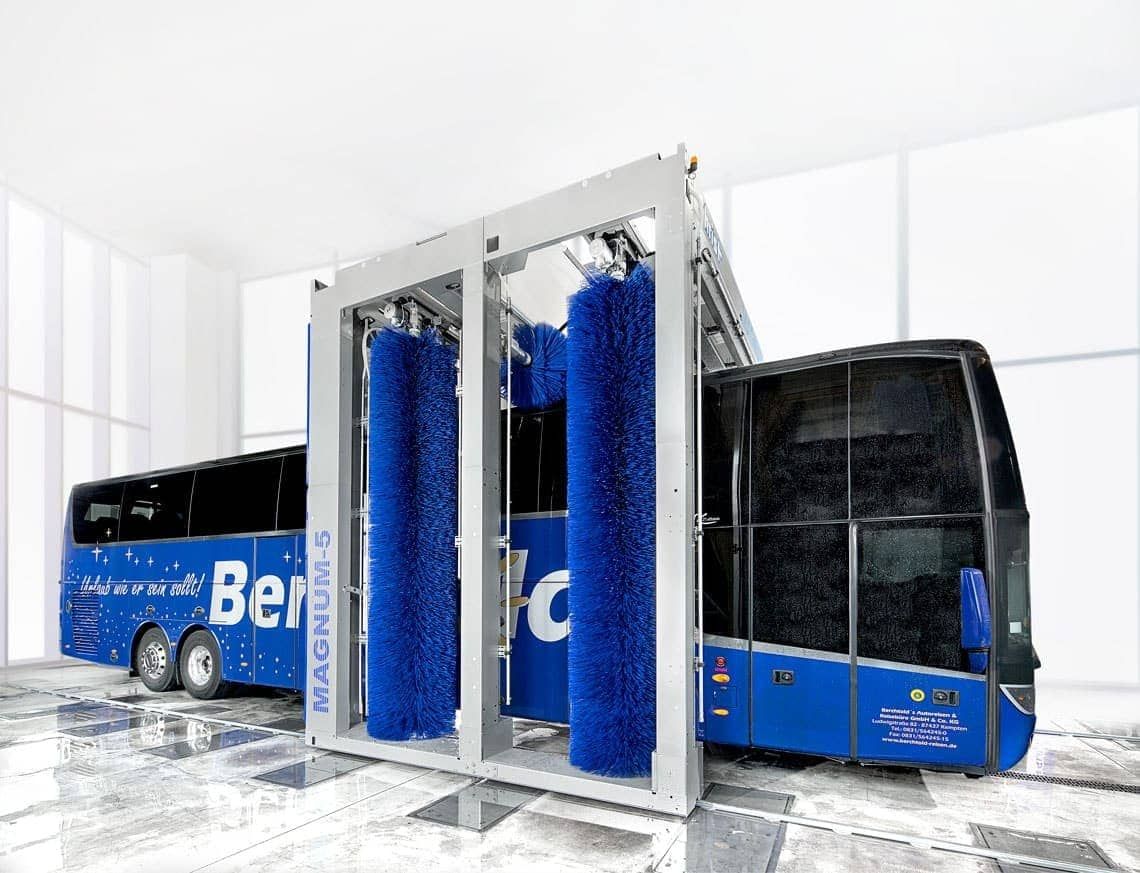 Magnum 5 Brush Bus and Truck Wash